Partel recently supplied Compacfoam to the passenger clearance building for the recently completed Hong Kong-Zhuhai-Macau Bridge. The 88,000sqm project where Lakesmere group designed, and manufactured some 55,000sqm of double curved standing seam roofing, rainwater and gutters as part of the overall project. Lakesmere used compacfoam via Partel throughout this project in the form of precision manufactured pads.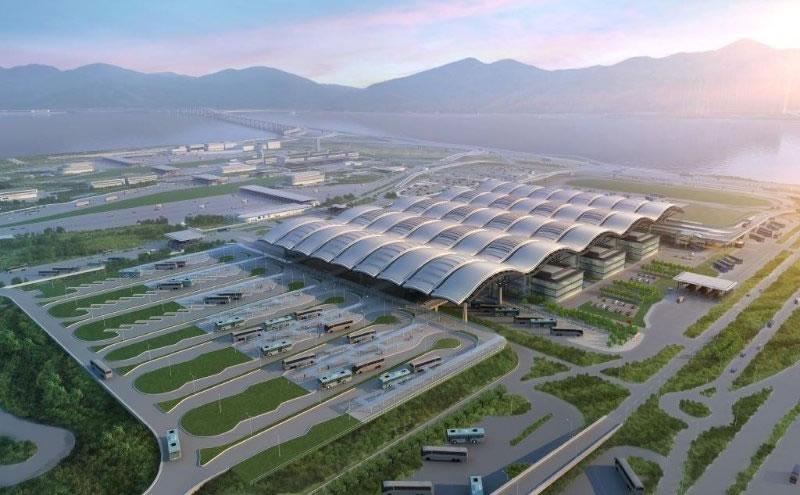 The new building is located close to Hong Kong International airport and therfore construction on site was not possible making this one of the largest offsite construction projects.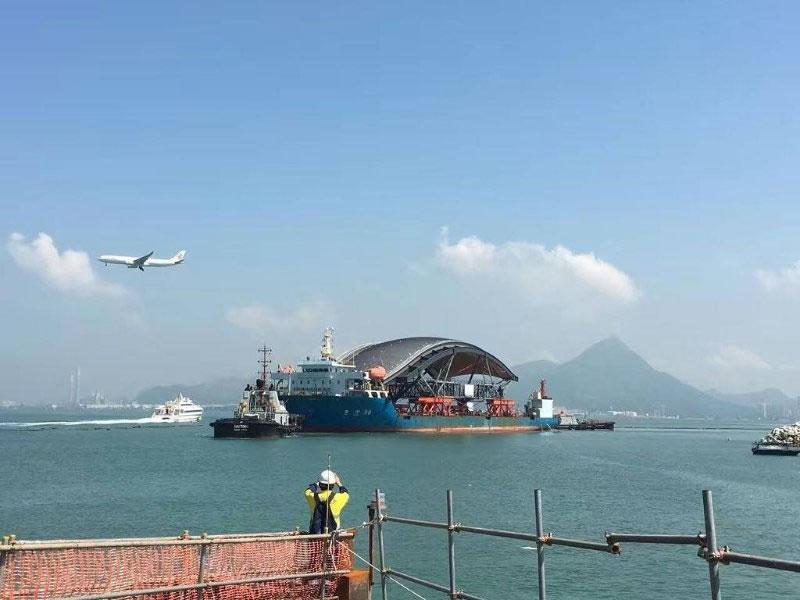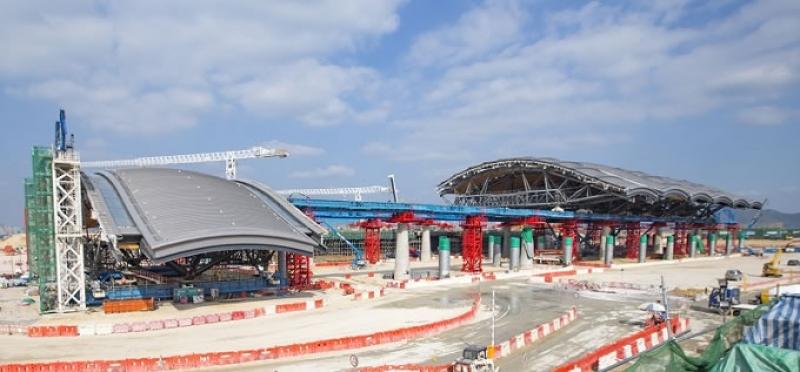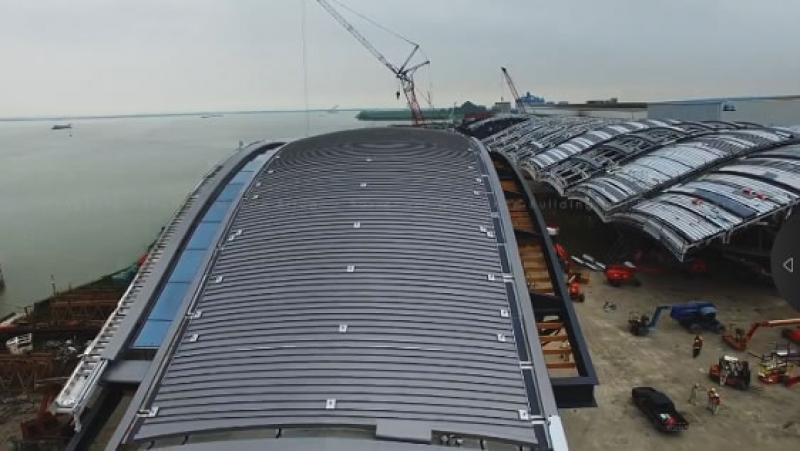 Lakesmere conducted the complete manufacture and assembly of the steel frame roof and BEMO roof weathering system offsite to improve efficiency before transporting them to site by barge and lifting into position.
A video of one of the large roofing panels in transit can be seen here
Central to the project was over 22,000 pieces of Compacfoam CF400. Compacfoam was predrilled and hot wore cut to mm precision to ensure compatibility when delivered to the manufacturing site.
Read more or enquire about Compacfoam here
• CLIENT / Hong Kong Highways Department
• SECTOR / Government & Local Authority, Transport & Infrastructure
• ARCHITECT / AECOM
• MAIN CONTRACTOR / Leighton-Chun Wo JV
• LOCATION / Hong Kong SAR
• PRODUCTS / Ancillaries, Off-site, Roofing
• VALUE / $40m
• COMPLETED /  early-2018